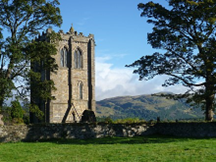 We are residents from around Cambuskenneth who have set up a subgroup of the Community Council. We aim to improve the environment of our beautiful village area to benefit wildlife and hence, us humans too.
Our aims are set out as follows.
To enhance nature and environment in the Cambuskenneth Community Council area by providing information and support and by initiating agreed actions to achieve enhancements in local nature and the wider environment. This should be done through collaborating with residents and entities based in the area as well as wider services and bodies relevant to these aims.
The aims should prioritize preservation of the existing nature and environment (perhaps recording and monitoring), improving biodiversity in the area and supporting provision for local lifestyle changes to make such preservation and improvements sustainable.
WILD ABOUT CAMBUSKENNETH